The Lincoln Project has taken credit for an absurd stunt on Friday in which a group of people showed up at a Glenn Youngkin rally holding tiki torches and posing as supporters of the Republican. Given the track record of the Lincoln Project, we can't quite take their word for it — it's quite feasible that they are taking the heat off of somebody else given the stunt epically backfired. But even if it turns out that the hoax was perpetrated by overzealous Terry McAuliffe backers run amok, he should still be held responsible by the standards set by his own campaign earlier in the day.
After the initial photos of the fake tiki torch brigade emerged, the McAuliffe campaign pounced.
One McAuliffe spokesperson, Christina Freundlich, referenced the Charlottesville Unite the Right rally, and said, "this is who Glenn Youngkin's supporters are."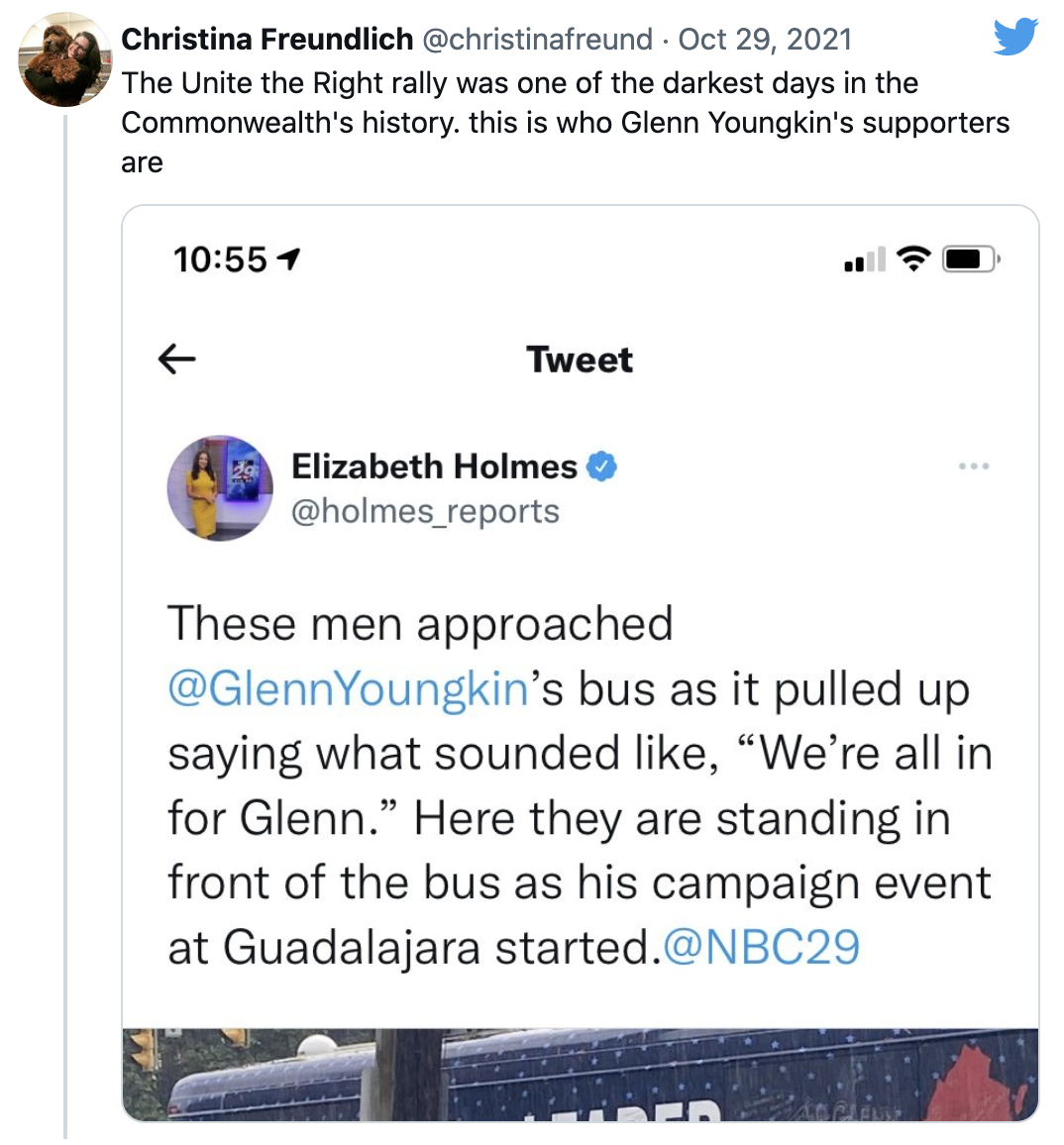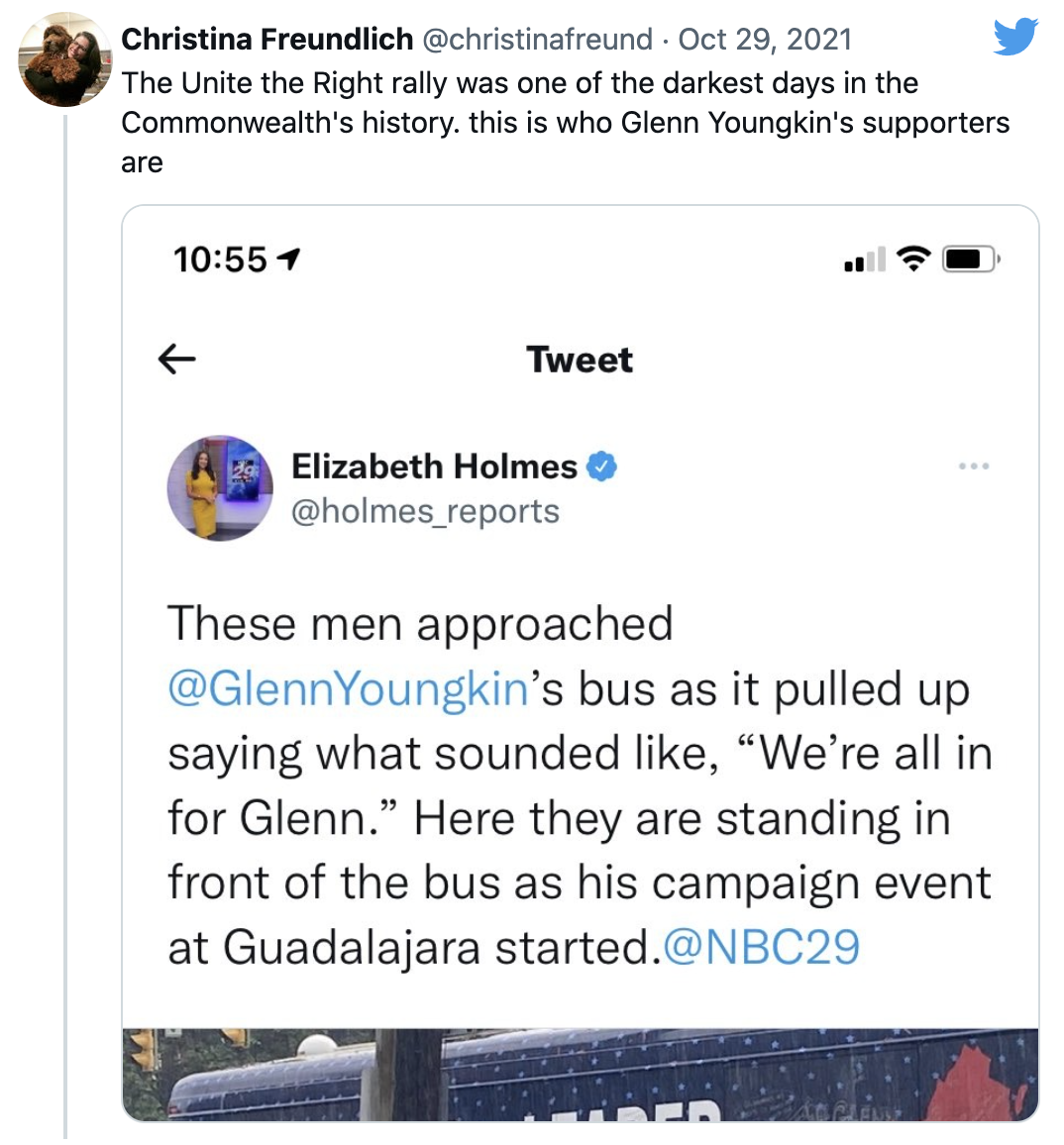 Another McAuliffe spokesperson, Jen Goodman, claimed the image of the fake Youngkin supporters was "disgusting and disqualifying."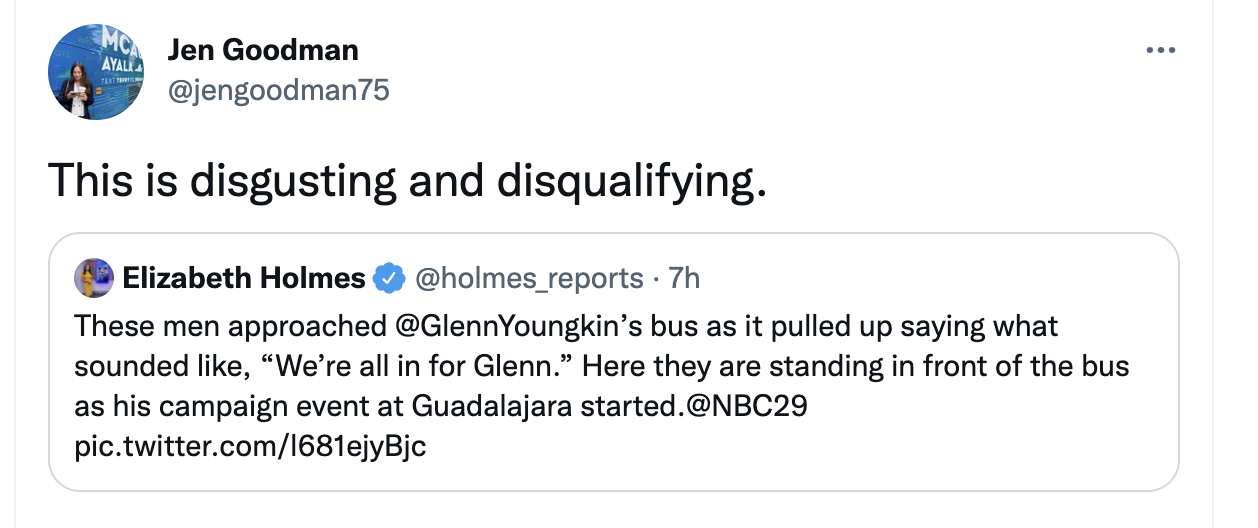 Given that the Lincoln Project has publicly claimed credit, the McAuliffe campaign will attempt to distance themselves from it. But, to follow the standard set by the McAuliffe campaign, it shouldn't matter. This is who Terry McAuliffe's supporters are. It is disgusting and should be disqualifying.