The Council on American Islamic Relations filed a complaint against McDonald's after a "visibly Muslim" woman said that her child was intentionally served bacon against her religious wishes.
The Massachusetts body of CAIR
filed the complaint with the Massachusetts Commission Against Discrimination (MCAD).
Ghadir Alahmar said she and her twin sons ordered food at the McDonald's in Chicopee and explicitly ordered a plain sandwich. When they received their food, she noticed that her son's fish sandwich was "stuffed" full of bacon.
CAIR said in a statement about the incident that the woman was "visibly Muslim" as she was wearing an Islamic headscarf and a long Islamic dress.
Muslims have a religious prohibition against consuming pork products.
Alahmar said she had her sons repeat her wishes to the employees because of her lack of English speaking skills.
"McDonald's made my children and me feel unwanted and worthless by intentionally stuffing a fish sandwich full of bacon for no other reason than to punish us for our faith and religious convictions," said Alahmar in a statement from CAIR.
The discrimination complaint is the first step in the process towards the family seeking monetary damages.
CAIR released a photograph of the sandwich with the forbidden bacon.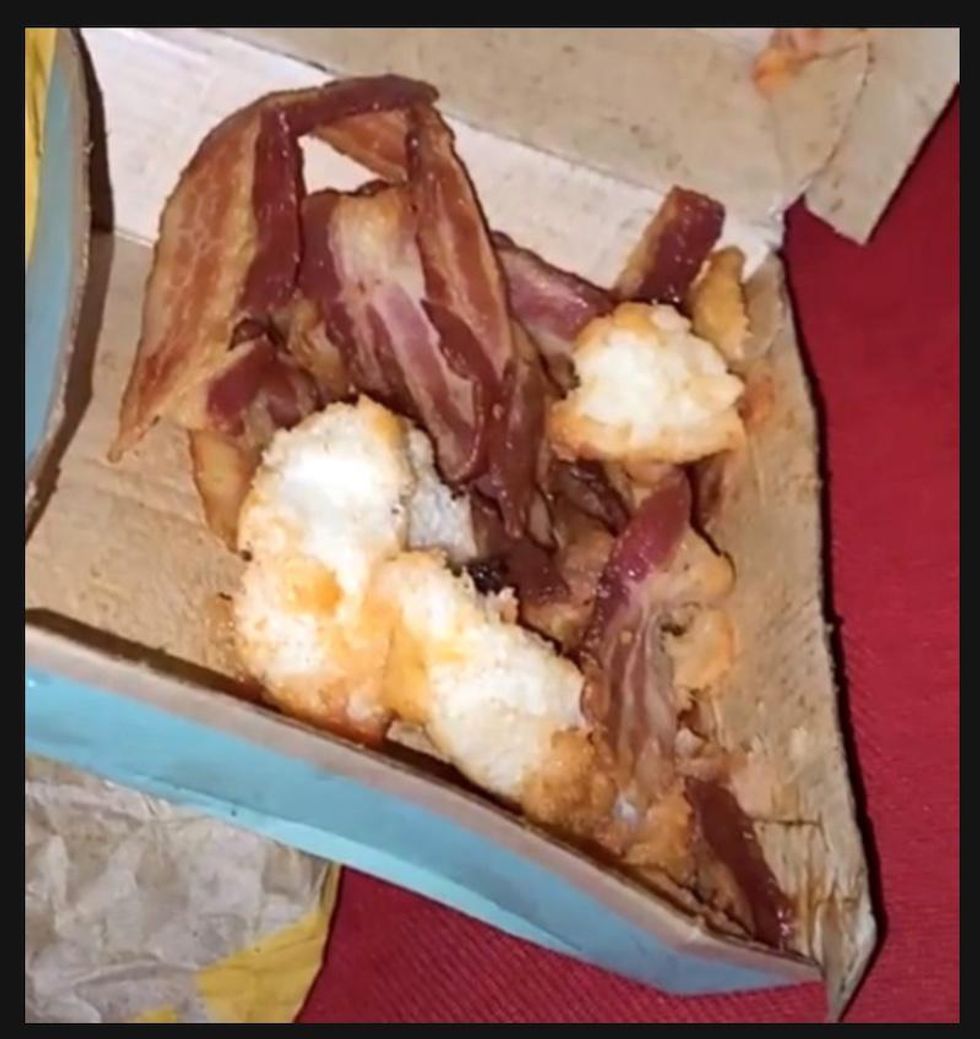 Image Source: CAIR statement screenshot
"McDonald's employees willfully added bacon to the Complainant's food in an effort to offend, humiliate, and cause distress to Complainant and her young children," the complaint said.
CAIR-MA Legal Director Barbara Dougan, who represents the family, excoriated those responsible for the incident.
"We hope that McDonald's will find these actions as appalling as we do, and take all needed measures to ensure that something like this never happens again at the Chicopee store or any other location," said Dougan. "Religious discrimination at a place of public accommodation is not only illegal, but also morally reprehensible."
Here's a local news video about the incident:

Complaint: Chicopee McDonald's intentionally sold Muslim family bacon

www.youtube.com