A group of teenagers were caught on video beating a 73-year-old man with a traffic cone late last month — and the victim died the following day, WCAU-TV reported.
What are the details?
Philadelphia police said James Lambert was walking across Cecil B. Moore Avenue near North 21st Street just after 2:30 a.m. June 24 when he was ambushed, the station reported.
Police on Friday released video of the attack, the station said, adding that the culprits appear to be three girls and four boys believed to be in their early to mid teens.
The first attacker is seen in the clip striking Lambert — who's blurred in the video — with a traffic cone as the victim tries to cross the street and get away from the group.

Image source: WCAU-TV video screenshot
After Lambert lands on the sidewalk, another teen appears to use a cellphone to take a photo or video of Lambert.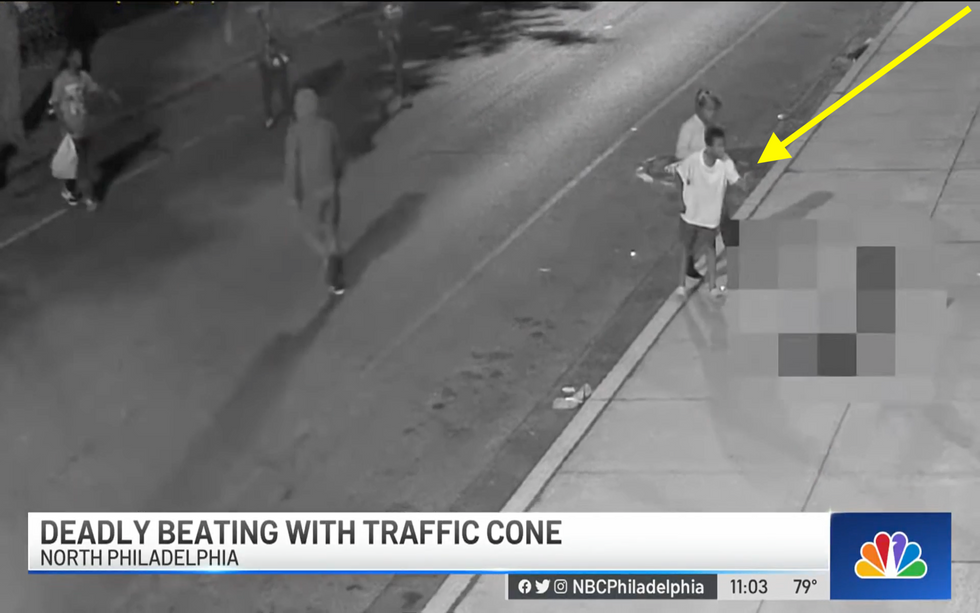 Image source: WCAU-TV video screenshot
A third teen is seen picking up the same traffic cone and throwing it at the victim.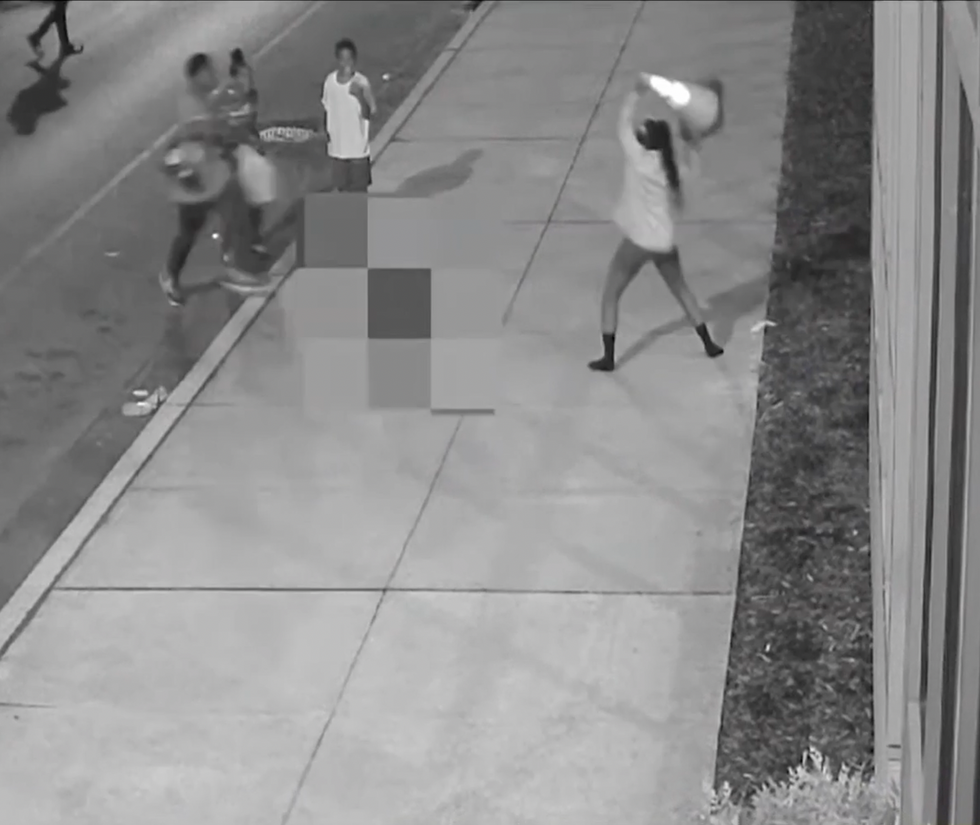 Image source: WCAU-TV video screenshot
"The teens struck the victim several times with objects, knocking the victim to the ground causing injuries to his head," police said in a news blotter. "The victim was transported to the hospital where he died of his injuries the following day."
What happened next?
The video also shows the suspects leaving the scene — and two of them appear to be smiling: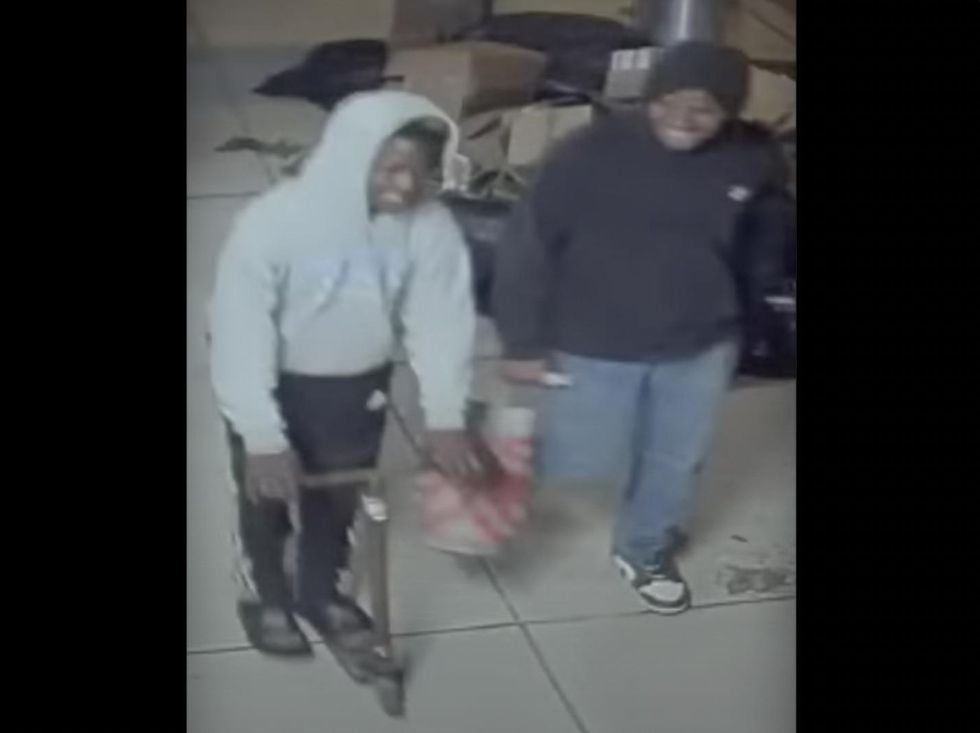 Image source: Philadelphia police
The teens apparently gathered after the attack, and one was seen acting out what appeared to be a "stumbling person," the station said.
Police said they hope video of the attack — and a $20,000 reward — will help locate those responsible, WCAU reported.
If you spot the teens from the video or accompanying images, the station said to call 911 immediately. Those with information about the attack can submit anonymous tips by phone or text to 215-686-(8477) or online, WCAU said.
The following are additional images from the police department's video: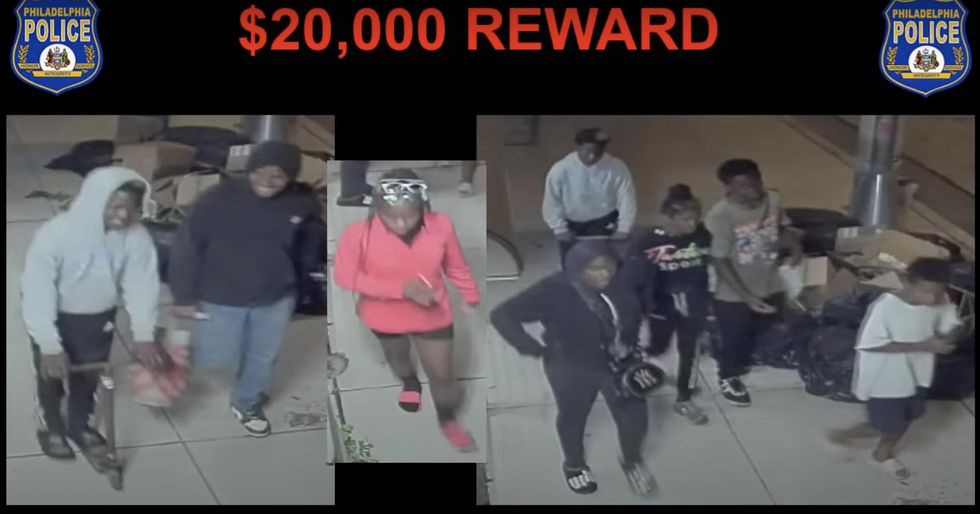 Image source: Philadelphia police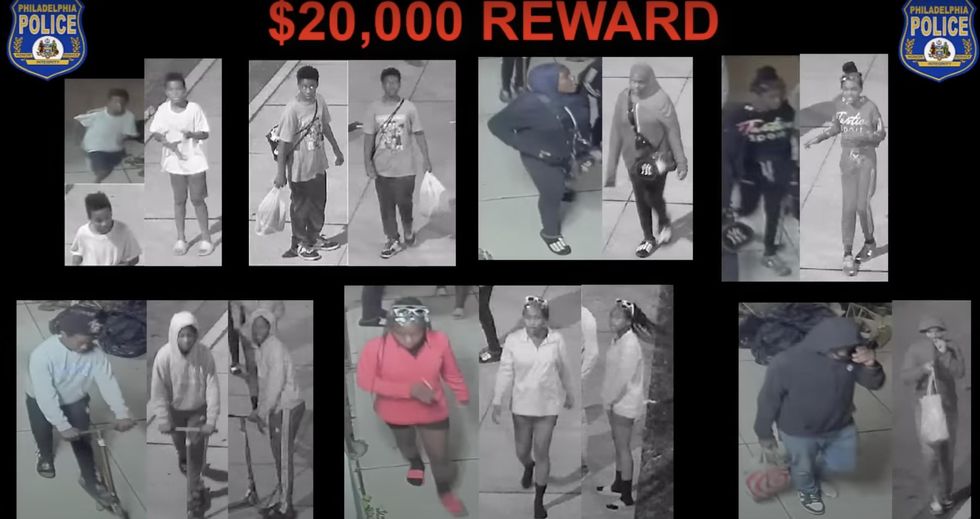 Image source: Philadelphia police