Police say an attorney walked into an Austin, Texas, pub over the weekend, pointed a gun at his bartending ex-girlfriend, and fired a shot that barely missed her.
With that, a pair of customers stepped up heroically, tackling the gunman and ending the lethal threat.
What are the details?
Gavin Edward Rush, 41, entered the Anderson Mill Pub after 11:30 a.m. Saturday to confront his ex-girlfriend as she worked her shift, KEYE-TV reported, citing an arrest affidavit.
Their three-year relationship ended about a month and a half before, KTBC-TV reported, adding that when she rejected his desire to get back together, police said he sent several texts threatening to harm her and her new partner.
Police added that when she stopped answering Rush's texts — though informing him she was at work — he took a trip to the pub, KTBC said.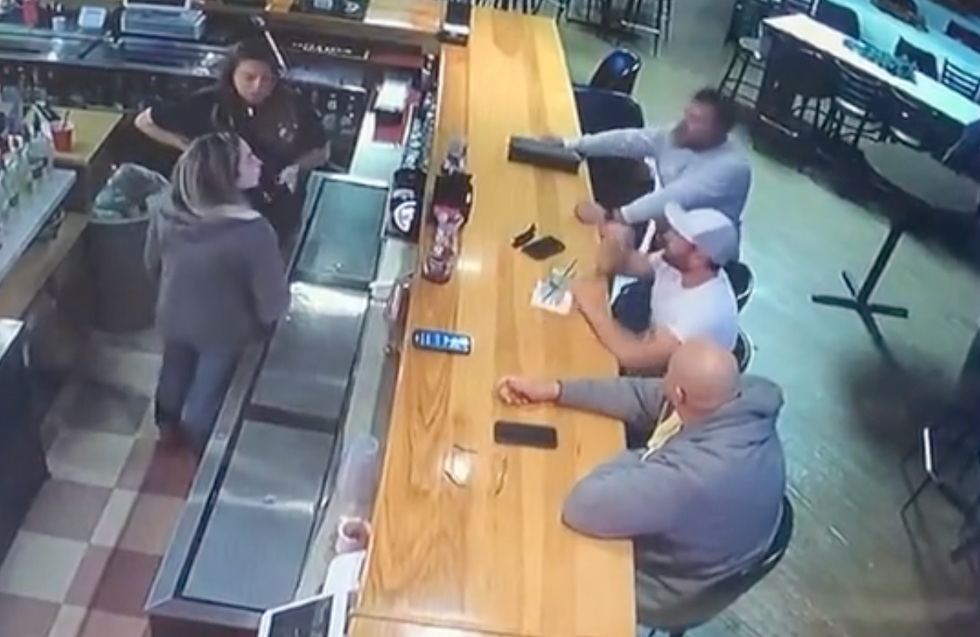 Image source: Twitter video screenshot via @mkelly007
When she refused to talk to him, Rush pulled out a gun and pointed it at her — and a red dot from a laser sight was centered on her chest, KEYE said, citing the police affidavit.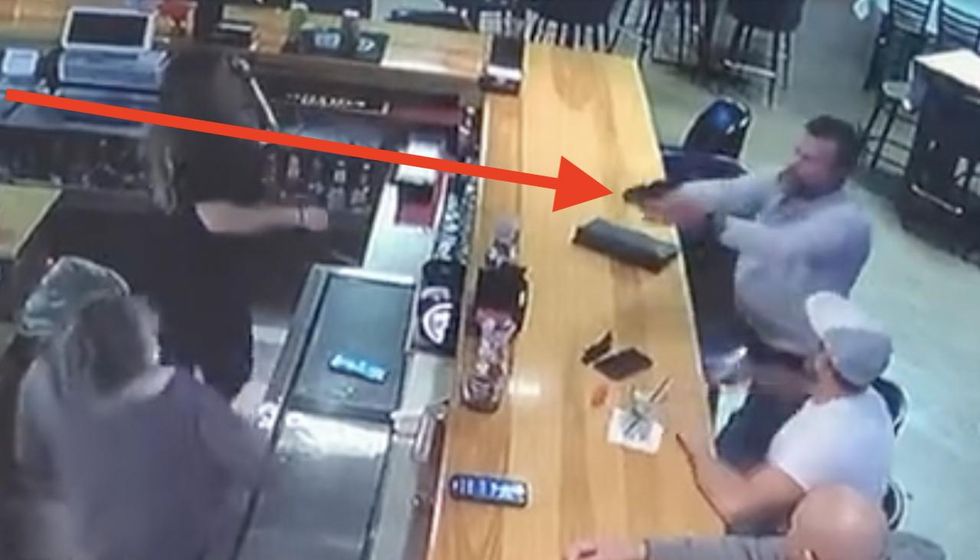 Image source: Twitter video screenshot via @mkelly007
KTBC said he fired a shot that narrowly missed her. The police affidavit indicates that one of the shots hit a bar mirror directly behind where Rush's ex-girlfriend was standing, KEYE reported.
Two customers who knew the backstory tackled Rush and wrestled the firearm away, KTBC said, adding that he continued to shoot the gun during the struggle and tried to kill himself.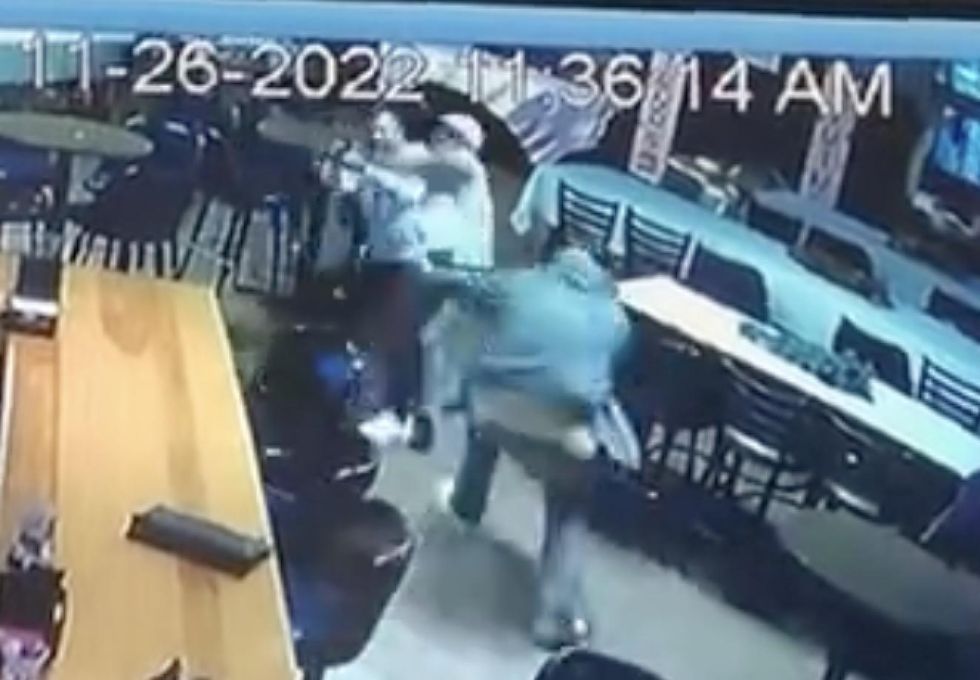 Image source: Twitter video screenshot via @mkelly007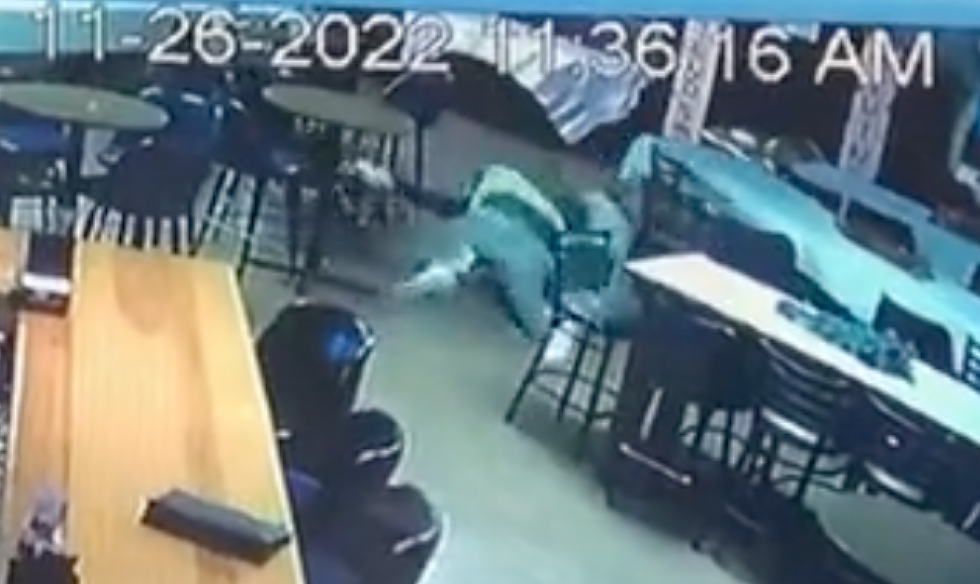 Image source: Twitter video screenshot via @mkelly007
"It's hard to tell your story. In her case, it did work out that she was able to find some trusted people who did end up potentially saving her life," Nikhita Ved, vice president of community services at the SAFE Alliance, told KTBC.
Austin Councilmember Mackenzie Kelly posted surveillance video of the incident:
What happened next?
Rush is facing a felony charge of aggravated assault with a deadly weapon involving family violence, KEYE said, adding that the bond was set at $40,000, which typically means the suspect pays 10% — in this case, $4,000.
Indeed, Rush has already bonded out of jail, KTBC said, adding that Thomas Villareal — who heads up the Austin Police Association — stated that "the courts have failed this victim."
The judge did grant the ex-girlfriend an emergency protection order, KEYE said.
KTBC said Rush's law firm issued the following statement: "Gavin Rush no longer works at the firm. We do not tolerate hatred or violence of any kind. Our thoughts are with the victims who experienced a significant trauma that day."