Police said a 19-year-old female punched and kicked a man for refusing to give up his seat on a New York City subway train last month — and called him an "Asian pig" to boot.
Dream Commisso of Manhattan was arrested Tuesday night in East Harlem and booked on charges of assault as a hate crime, aggravated harassment, assault, menacing and harassment, the New York Post reported.
What are the details?
Police said Commisso — along with another woman and a man — were aboard a train from Grand Central to Times Square at 8 p.m. Nov. 19 when they approached a couple and demanded they give up their seats, the Post said.
The 42-year-old man and his 41-year-old female companion — both of whom are Asian — apparently refused to get up, the paper added.
With that, cops said the trio made anti-Asian statements at the man and punched and kicked him, the Post noted, adding that he was left with a small cut.
NBC News, citing police, said Commisso called the victim "an Asian pig."
The suspects fled the train at Times Square, the paper added.
The male victim refused medical attention for his minor injury, the Post said.
A public defender is representing Commisso, who's due back in Manhattan Criminal Court Dec. 5, the paper noted.
Second suspect nabbed
Police said Thursday they arrested a second suspect in connection with the alleged incident — an 18-year-old Bronx resident — and that one perp was still on the loose. "We are confident she will be brought to justice as well," police added.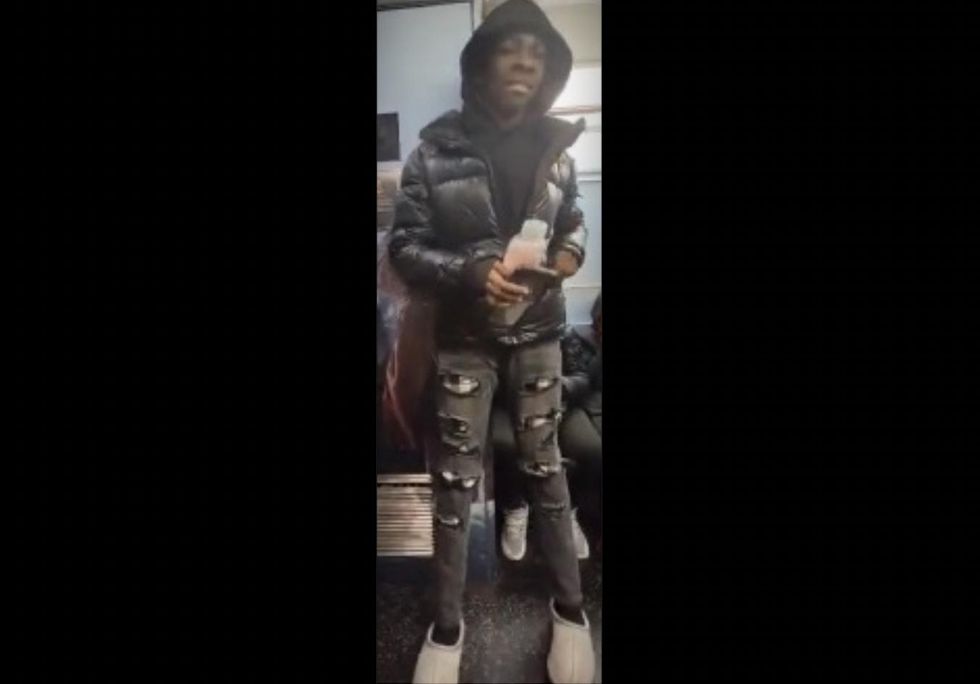 Image source: NYPD Hate Crimes
Was that enough? Apparently not…
Police said the trio also are suspected of robbing a delivery person around 11 p.m. the same night in the area of East 105th Street.
NBC News said they approached a 40-year-old man who was riding an electric bicycle and demanded food from him.
He told them he didn't have food in his delivery bag, and the group "proceeded to rip the bag and strike him in the head," police said, according to the network.
They took his keys and "punched and kicked" him when he tried to get them back, police told NBC News.