Things were a tad more exciting than usual at Bingo Paradise in Pensacola, Florida, on Wednesday night when a couple of good guys with concealed guns used them to detain a man accused of shooting at two females outside the bingo hall.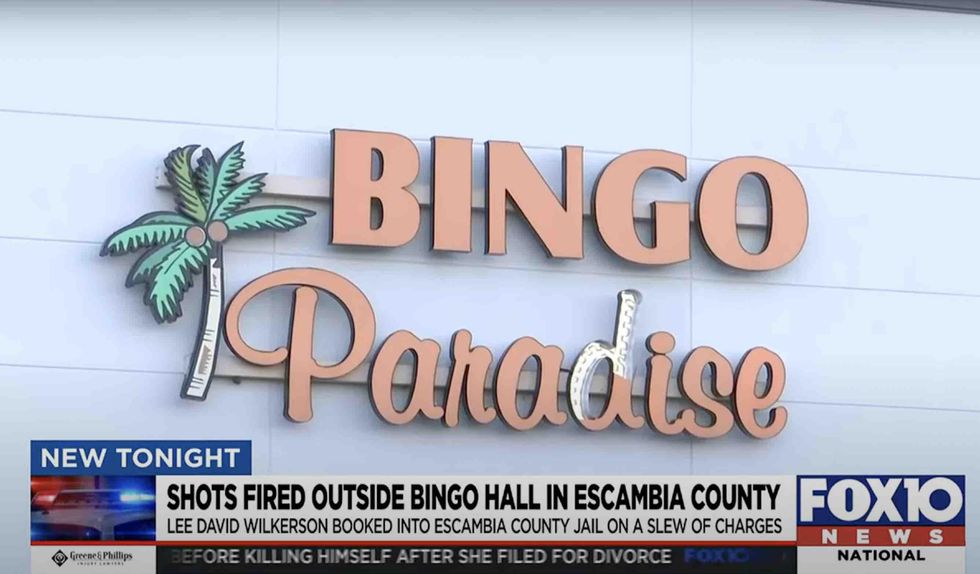 Image source: YouTube screenshot
What are the details?
The Escambia County Sheriff's Office said 38-year-old Lee David Wilkerson was standing outside the business on Mobile Highway when two females tried to enter.
They got into an altercation at the entrance of the building, and Wilkerson grabbed a gun from his side and hit one of the females in the head with it, authorities said.
Wilkerson then began shooting in the direction of the females and continued to fire into the parking lot as the victims fled, authorities said.
WALA-TV reported that no one was hit by the gunfire.
He then tossed the gun into a nearby dumpster and tried to enter the building — but two citizens who witnessed the altercation pulled their concealed weapons and held Wilkerson until deputies arrived, authorities said.
Wilkerson was arrested for aggravated assault with a deadly weapon, possession of a weapon by a convicted felon, firing a weapon in public, use/display of a firearm during a felony, aggravated battery/use of a deadly weapon, and trafficking of methamphetamine, authorities said.
WALA said deputies found the meth while searching Wilkerson's pockets.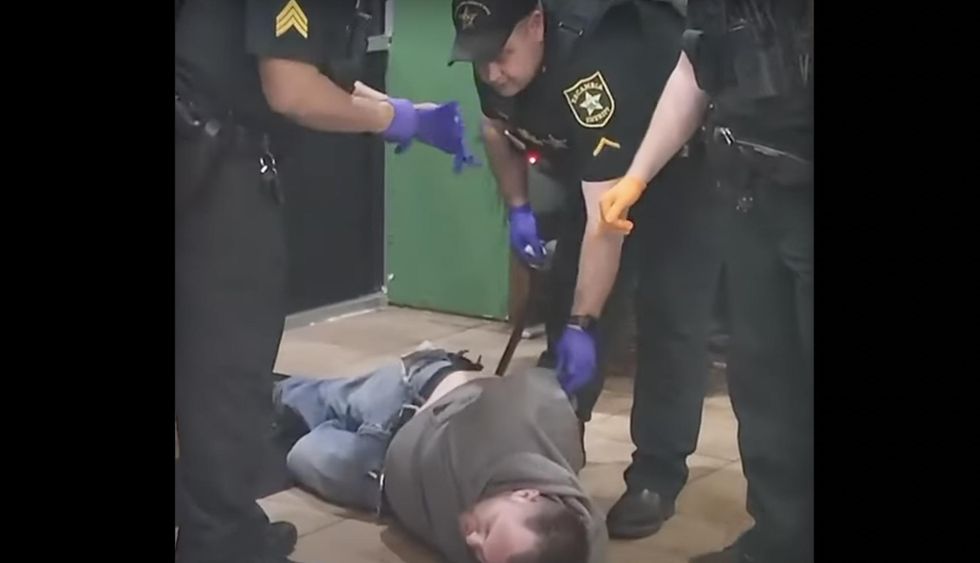 Image source: YouTube screenshot
Deputies also located the gun in a dumpster, authorities added.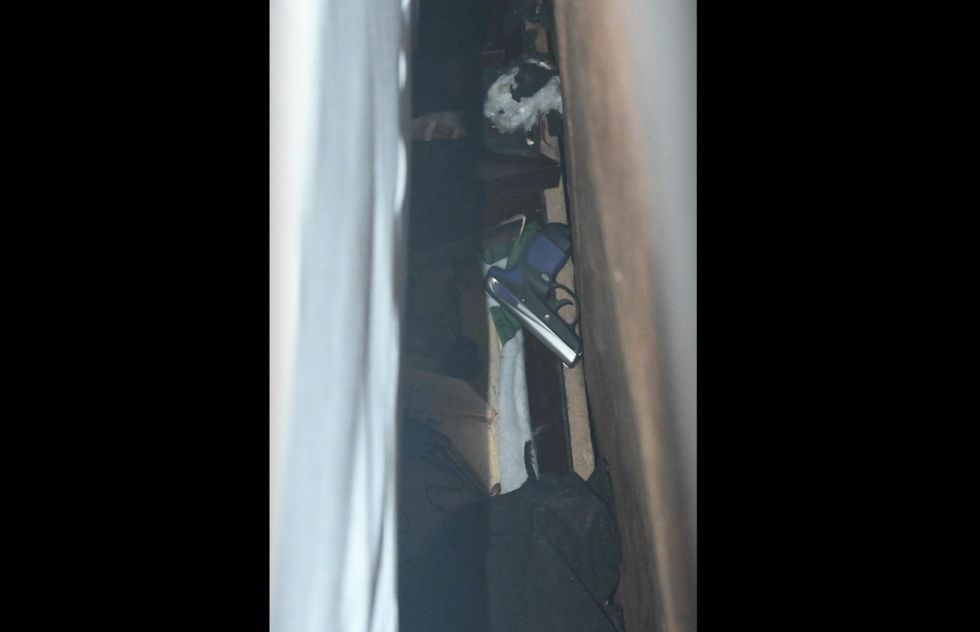 Image source: Escambia County (Florida) Sheriff's Office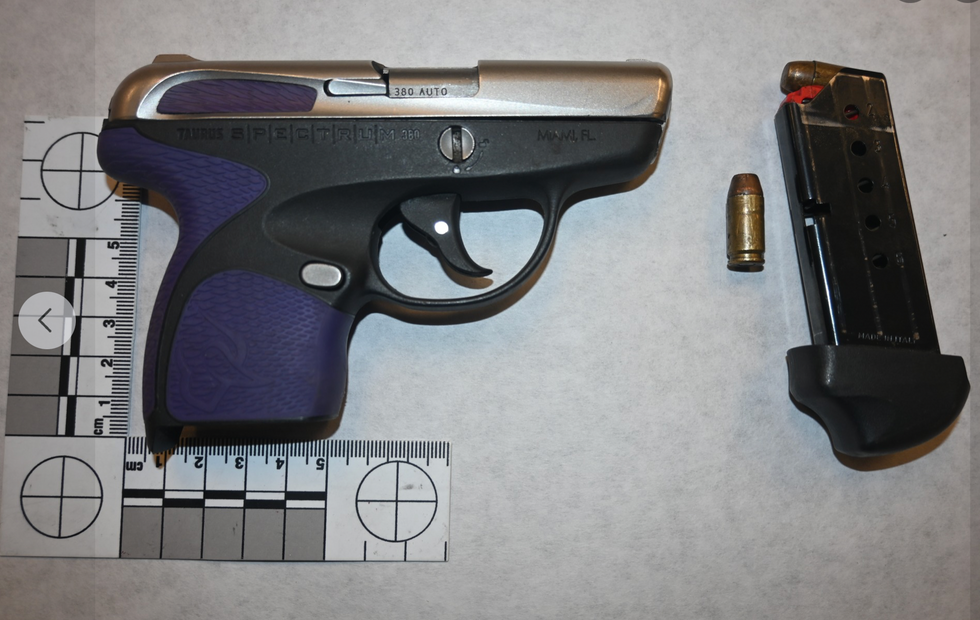 Image source: Escambia County (Florida) Sheriff's Office
Wilkerson was booked into the Escambia County Jail on a $206,000 bond; jail records indicate he was still behind bars Monday afternoon.
'Nothing's gonna stop me from playing bingo'
Fannie Stanford told WALA she saw much of the action unfold.
"I was sitting in the second row, right from the front door," Stanford recalled to the station. "A young lady came inside, and she yelled. And I heard her say, 'They got a gun!' She went back outside, and there was pop."
With that, Stanford told WALA she and others fled to safety with help from bingo hall staff.
"The manager came, and he was ready. He told all of us to get down. And we got down and headed toward the back. We all were secured in the back. We locked ourselves inside until it was over," Stanford added to the station.
Despite the scary incident, she added to WALA that she feels safe coming back to play again: "Nothing's gonna stop me from playing bingo."
Image source: YouTube screenshot
Here's the report from WALA:
Pensacola man arrested after allegedly shooting at women outside of "Bingo Paradise"youtu.be