The Department of Homeland Security is reducing its fleet of surveillance blimps along the overwhelmed southern border from 12 to four, Fox News reported Thursday.
"It's hard to believe how badly Biden has botched the border," Senator Rick Scott (R-Fla.) told EWTN News Nightly on Thursday.
"Now, if he gets rid of these blimps, we're not going to know how many gotaways there are. It's going to make our border way less secure," the Sunshine State lawmaker continued.
So far in 2023, U.S. Customs and Border Patrol reports 770,175 total encounters, which include both apprehensions and expulsions.
"I think we need to work with everything that we have, use other tools, whether they are to deter, to apprehend, to detect," Border Patrol Council's vice president Art Del Cueto told News Nation.
"But unfortunately, we're under an administration now that's perfectly comfortable removing one tool, (and) adding the different tool instead of saying 'Hey, we can utilize both tools at the same time and be more effective at defending our borders,'" Cueto added.
News Nation reports a fleet reduction from 17 to six in the last year, or about 64.7%. Fox News reports similar figures, with a reduction of about 66.7%.
Aerostats are tethered, remotely-piloted surveillance blimps. They carry digital cameras or communications devices. They allow officials to conduct border surveillance, manage crowds, and respond to natural disasters, according to a DHS description of the crafts' capabilities.
U.S. Customs and Border Protection calls aerostats their "eyes in the sky."
"Raising radar and other sensors to high altitude boosts surveillance range, and the physical sight of an aerostat is a visual deterrent to illegal activity in the air and on the ground," said Rob Brown, then-manager of the Tethered Aerostat Radar System in 2016.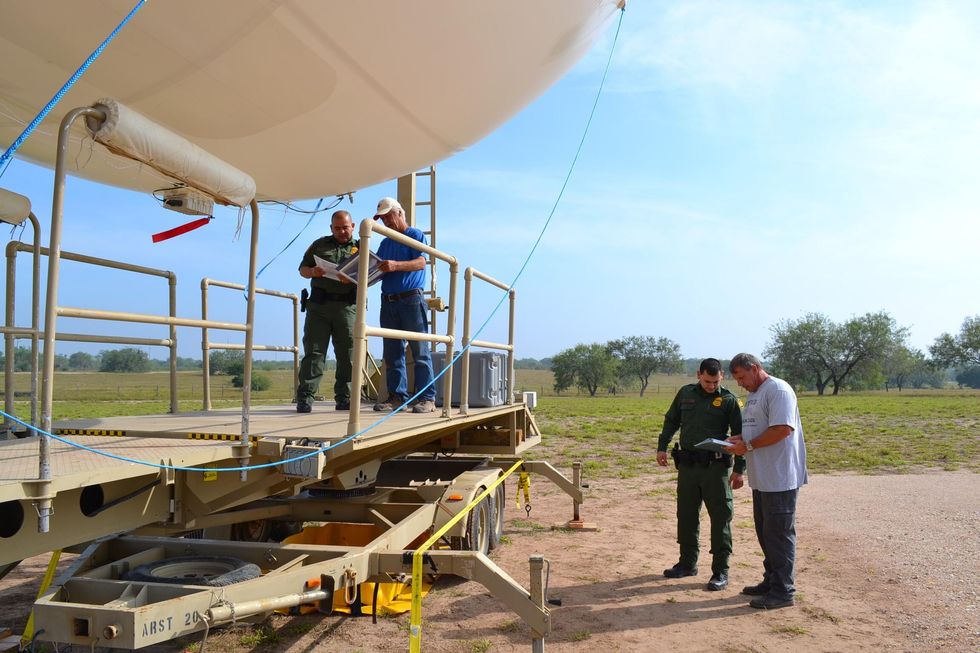 U.S. Customs and Border Protection, Rio Grande Valley, Texas. Photo by John Milne.
The $52 million program is being cut due to funding concerns, according to Fox News. The four aerostats that survived the cuts are all in the Rio Grande Valley Sector.
"Aerostats have been one of the most successful tools deployed on the border. It allows us to see what's crossing into the US illegally, guide us to the location, and apprehend both people and contraband, including fentanyl," the Border Patrol union said in a statement to Fox News.
"The loss of these tools will be a blow to border security, making the American people less safe. This move defies logic and is directly contrary to Biden's comments last night during the State of the Union which proves he does nothing but peddle rhetoric," the statement continued.
Like Blaze News? Bypass the censors, sign up for our newsletters, and get stories like this direct to your inbox. Sign up here!