Some parents in Connecticut are up in arms over a Pride Month video that was shown to 3rd, 4th, and 5th graders; one of the scenes features a child revealing, "I never really felt like a boy, and I don't really feel like a girl, so I'd rather be both."
What are the details?
Some parents whose children attend Wells Road Intermediate School in Granby argued that they should have been told about the video before their children were shown it, WFSB-TV reported.
What's more, some parents said their children are too young to learn about the topics like gender, the station said, adding that parents should be the ones to have such discussions if they so choose.
The video shows children describing what Pride Month means to them, WFSB said.
"Pride means you should be able to be free," a participant named Simon — who uses he/they pronouns, said in the clip. "All my life I never really felt like a boy, and I don't really feel like a girl, so I'd rather be both."
Parents told the station the day the video was shown at school, their kids got home and told them about it.
"When I saw the video, I was extremely disturbed," parent Kyle Reyes noted to WFSB. "These are conversations that, if anyone's going to have with … kids, it should be parents having them with [their] kids."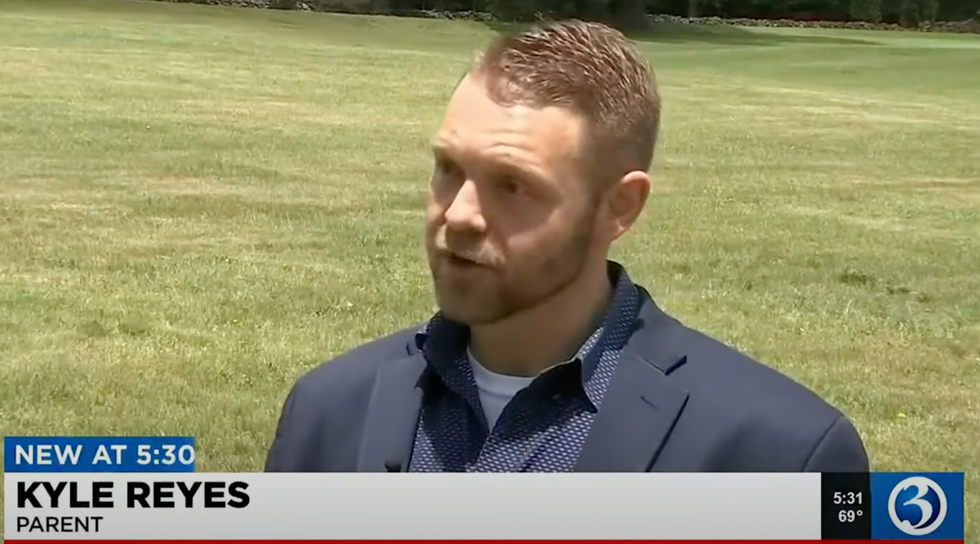 Image source: YouTube screenshot
Reyes added to the station that he's pulling his four children — all of them under the age of 9 — out of the district over the video.
WFSB showed the video to a mother who was in the school pickup line Monday: "They needed to get parents' permissions to show their children that. We should've been told so we can have a conversation at home and not be thrown off guard this way."
Stephen Davis was picking up his 8-year-old granddaughter and told the station that "there was nothing warning us" and that children "don't have to worry about being an adult when they're 8 years old."
What did the district have to say?
The superintendent's office said parental concerns are being dealt with internally — and that the video was designed for 2-to-12-year-old students, WFSB reported.
The station said it obtained a letter from Wells Road principal Pauline Greer sent to parents over the issue: "It certainly was not intended to alienate or disturb any child. In context, we were trying to remind students that it is ok to be who you are and still be treated with respect dignity, and kindness."
Reyes noted to WFSB that "parents are starting to come out of the woodwork, and it's time to start fighting back."
Parents concerned over Pride video shown to students in Granbyyoutu.be
Like Blaze News? Bypass the censors, sign up for our newsletters, and get stories like this direct to your inbox. Sign up here!