Surveillance video caught the moment when a Youngstown, Ohio, police officer was placed in a headlock and thrown to the floor of the police department lobby last week.
What are the details?
Keishaun Sims, 27, of Austintown entered the police department lobby Sept. 14 and asked an officer working at a front desk if he could speak to the chief or a "manager," WKBN-TV reported.
The officer told Sims he had to make an appointment to speak to the chief or anyone else, to which Sims spoke about a "manifestation," the station said.
With that, the officer told Sims that kind of language indicated he may need mental help, which upset Sims, WKBN said.
Sims told the officer to say that to his face, and the officer got up, walked into the lobby, and told Sims several times he had to leave, the station said.
Bodycam video shows Sims standing in a doorway and replying, "Make me leave. Say that [expletive] again."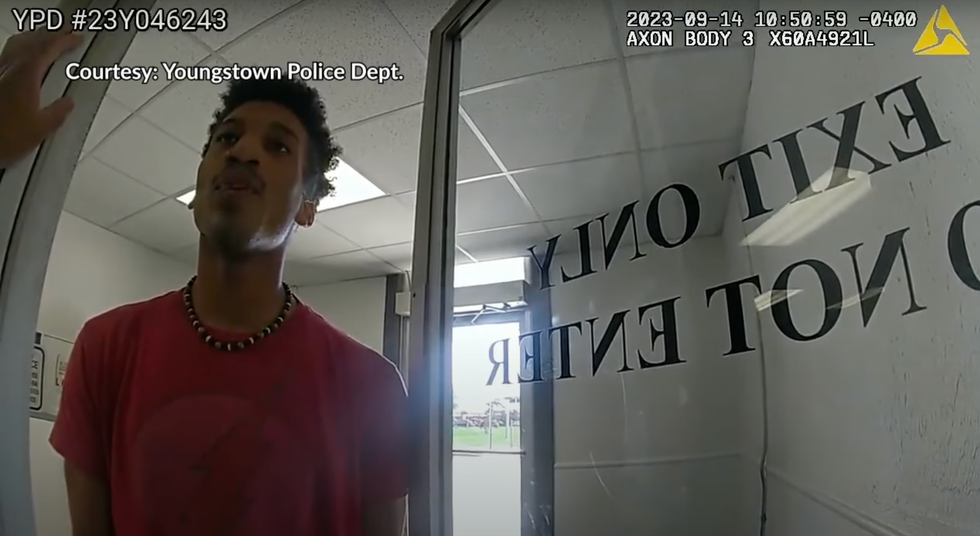 Image source: YouTube screenshot
The officer answers back, "You called me retarded."
Sims then says, "Say that [expletive] again."
The officer replies, "You're mental."
With that Sims pushes through the doorway and begins fighting the officer.
Surveillance video shows Sims placing the officer — who by this point had drawn his gun — in a headlock from behind and then throwing the officer to the floor.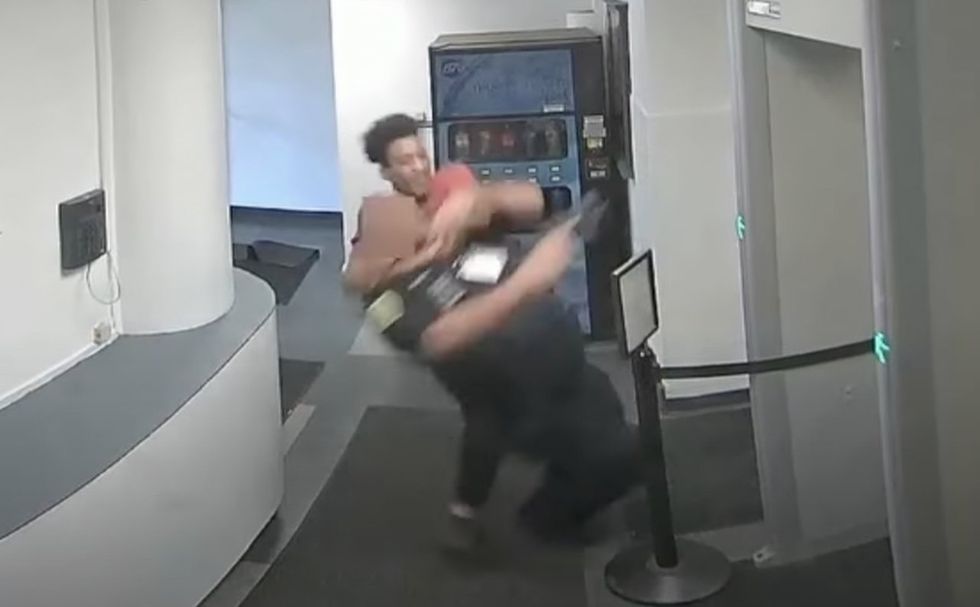 Image source: YouTube screenshot
Seconds later two other officers rush to the scene, pull Sims off, and handcuff him.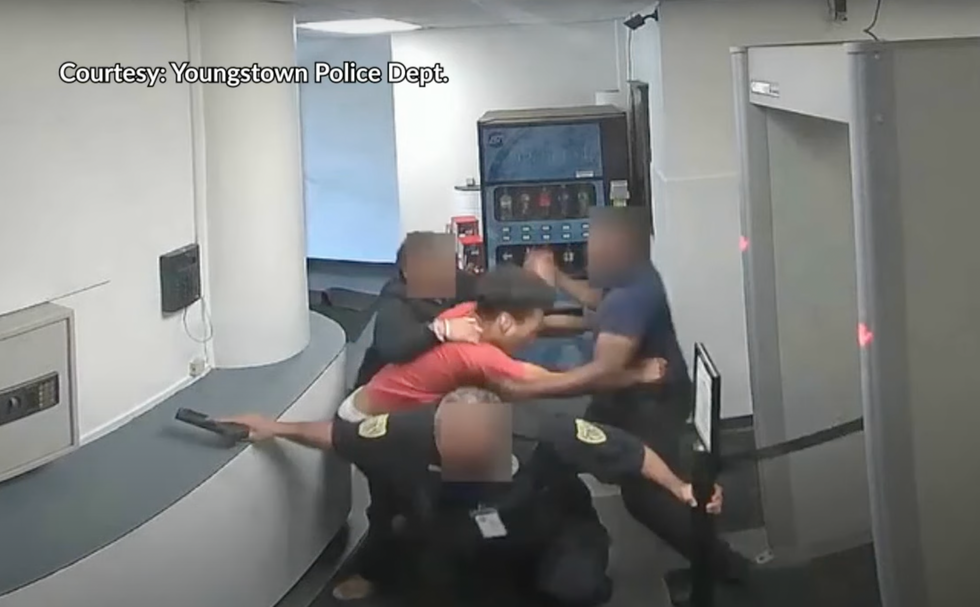 Image source: YouTube screenshot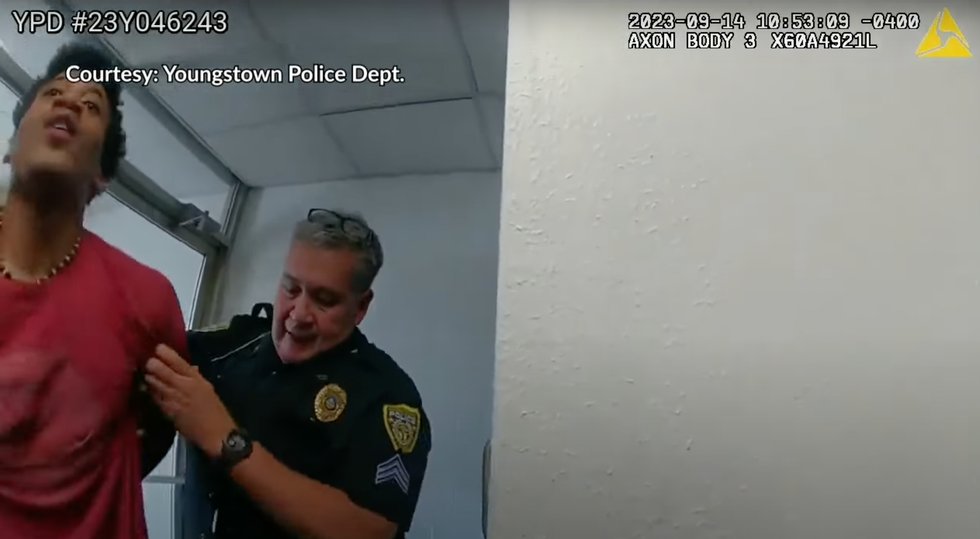 Image source: YouTube screenshot
What happened next?
The officer was taken to St. Elizabeth Health Center to be examined but has since returned to duty, WKBN-TV reported.
Sims was arrested on charges of aggravated robbery, a first-degree felony; two counts of assault on a police officer, a fourth-degree felony; and misdemeanor counts of resisting arrest and obstructing official business, WKBN said.
He was taken to Mahoning County Jail after his bond was set at $100,000 during his municipal court arraignment, WKBN said, adding that he remained behind bars as of Tuesday. But Sims did not show up as an inmate in a Thursday morning jail records search.
WKBN said Sims is expected to have a preliminary hearing Friday.
Bodycam, security show scuffle between man and officer in Youngstown Police Department's lobbyyoutu.be
Anything else?
Lt. Brian Butler of Youngstown Police Department Internal Affairs told WFMJ there would be no internal affairs investigation in the wake of the incident — but that the department would review its policies and is "actively considering" additional crisis intervention team training to help officers de-escalate similar situations in the future.
Like Blaze News? Bypass the censors, sign up for our newsletters, and get stories like this direct to your inbox. Sign up here!