A Florida woman reportedly ran her mother over after stealing her mother's car and beating her up following an argument last week.
What are the details?
Amber Scheuren-Rusnak, 25, ran over her mother with her mother's car, WESH-TV reported, citing Cocoa Police.
Police said the suspect reportedly was arguing with her mother, beat her, and then stole her vehicle around noon Thursday, the station said.
Police responded to Temple Street after a witness called 911 to report an incident, WOFL-TV reported, adding that it was unclear what the witness saw.
Police provided aid to the victim, who was taken to a hospital in critical but stable condition, police added to WOFL, which said authorities didn't indicate what the two argued about.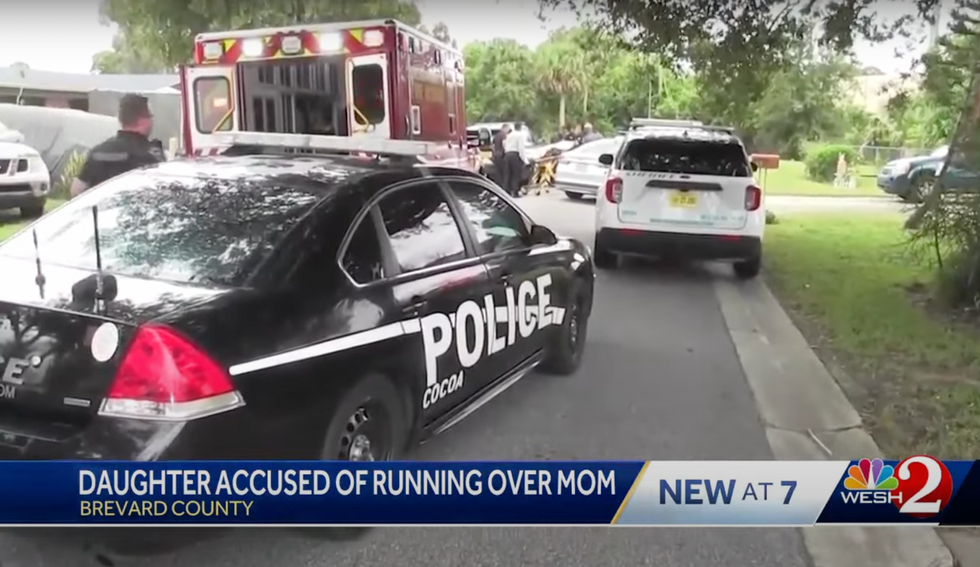 Image source: YouTube screenshot
Scheuren-Rusnak had already left the area, but the abandoned car soon was located in an area off Lincoln Road, WOFL noted, adding that a Brevard County Sheriff's deputy and a K-9 found the suspect trying to hide nearby, and she was taken into custody.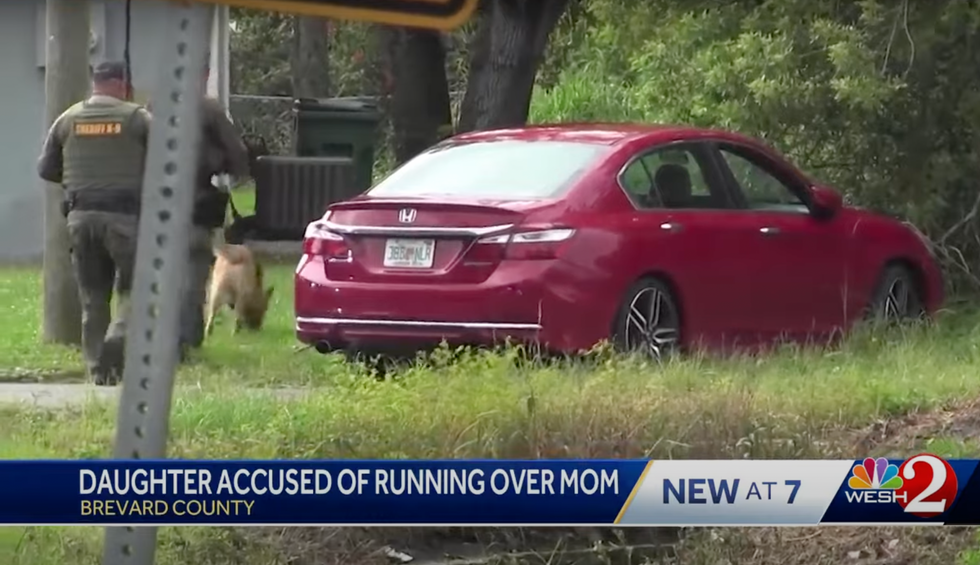 Image source: YouTube screenshot
Witness Willamena Burns told WESH that as her dog "started barking, the bark got more aggressive. I got up and saw officers running on the side of my house into the back yard. So I went on my back porch, and they were all in the back yard with this female."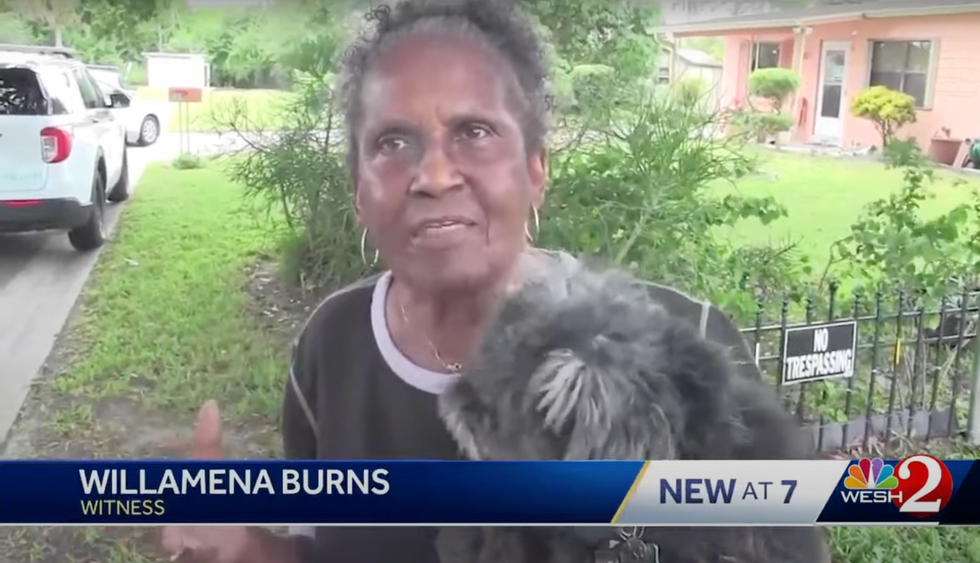 Image source: YouTube screenshot
Brevard County Sheriff's Office jail records indicate the suspect was charged with four felonies: carjacking, aggravated battery causing bodily harm, larceny, and aggravated assault/elder abuse.
It was the suspect's fourth arrest this year and 10th arrest since 2018; most recently she was charged with domestic battery in September, jail records show. She also was arrested once last year, twice in 2021, once in 2020, and twice in 2018 on charges ranging from drug possession to prostitution, jail records show.
She was in jail Monday with no bond and is awaiting trial, jail records show.
Woman arrested for running mother over with car in Cocoa, police sayyoutu.be
Like Blaze News? Bypass the censors, sign up for our newsletters, and get stories like this direct to your inbox. Sign up here!