This past Monday, Steven Crowder, host of "Louder with Crowder," shared leaked images from the Nashville shooter's alleged manifesto that has been kept under lock and key for months pending completion of the investigation.
With lines like "Wanna kill all you little cr*ckers" and "I hope I have a high death count," the manifesto is disturbing, to say the least.
Yesterday Elon Musk retweeted Crowder's original post along with his reaction to seeing the manifesto.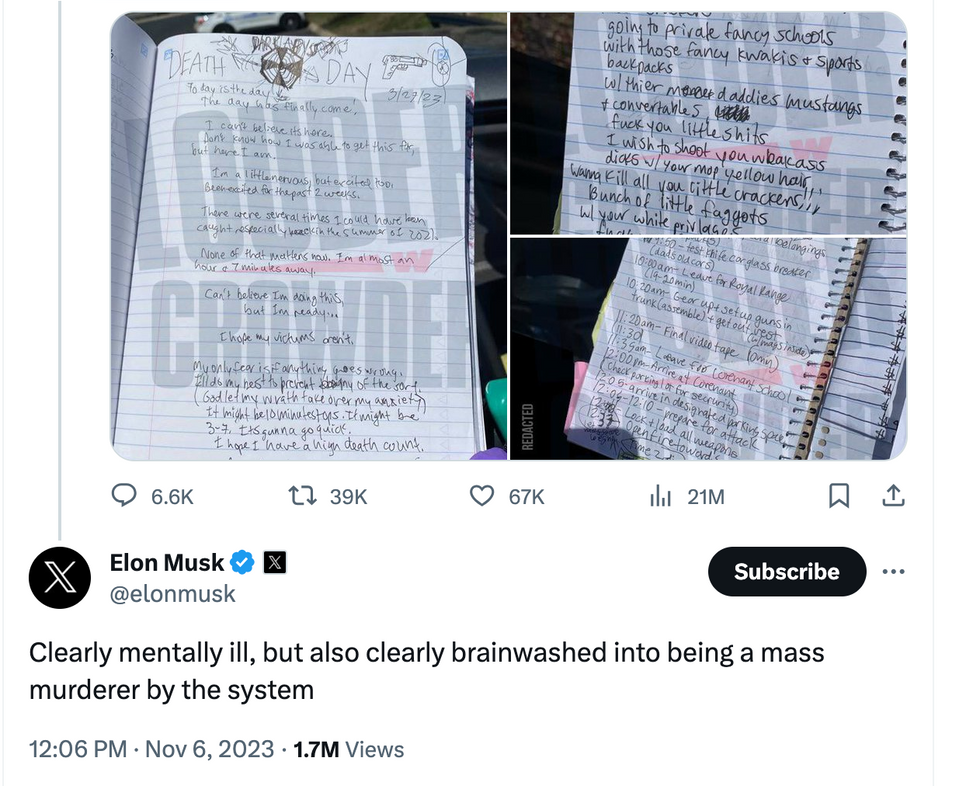 Dave Rubin is impressed with Musk's admission, especially the second part, where he points to the tragic outcomes of our broken system.
"Anyone who commits any of these murders is mentally ill by definition," he says, "but that doesn't suit … the Democratic Party's policy of wanting to step on your Second Amendment rights. … They don't want you to think about mental health; they don't want you to think about the mind-bending prescription drugs that people are on or, on this case, the fact that the shooter was trans and there's probably hormones involved."
Want more from Dave Rubin?
To enjoy more honest conversations, free speech, and big ideas with Dave Rubin, subscribe to BlazeTV — the largest multi-platform network of voices who love America, defend the Constitution, and live the American dream.