Beauty brand Dove has created an animated advertisement celebrating an overweight video game actress who tosses away armor that made her appear thin on the set.
What are the details?
According to the Drum — a news outlet focusing on advertising — Dove's Real Virtual Beauty ad campaign aims "to eliminate beauty stereotypes and build the next generation of young players' self-esteem and body confidence."
The animated video ad begins with Cinthia — an armor-clad video game character — winning a battle.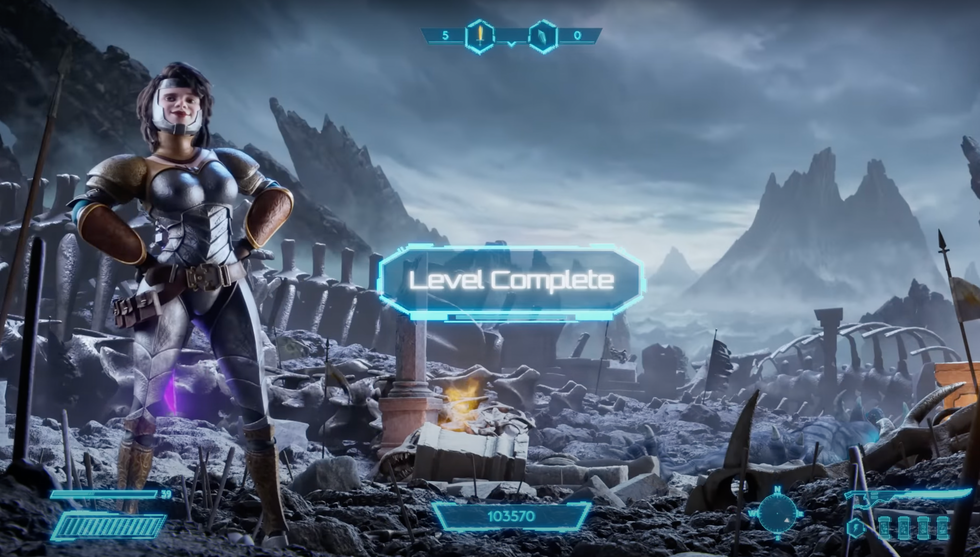 After her victory, Bounding into Comics said the "digital landscape the two opponents once occupied dematerializes to reveal that they were nothing more than 'actors' playing the roles of their respective characters."
More from Bounding into Comics:
Cinthia then returns home to what seems to be a combination dressing-room-slash-apartment, only to become slightly dismayed after catching her fully-suited up, shapely figure in a mirror.

Attempting to "own" her look with a heroic pose, she soon gives up on her facade and proceeds to both free her larger frame from the restrictive confines of her armor as well as wipe some make-up from her face.

Now relaxed and comfortable, her break is soon interrupted by the "return to set" bell.

However, before returning to her job, she takes a long look at her reflection in the mirror. Coming to terms with her own appearance, the heroine then proceeds to gear-up and return to set, this time sans her defensive gear.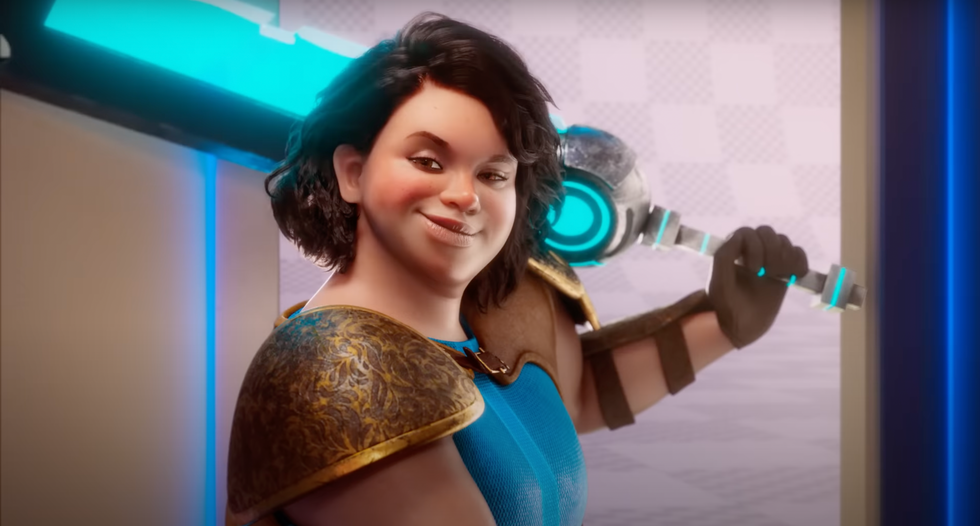 Image source: YouTube screenshot
The Dove ad then flashes screens of text that read, "74% of girls feel underrepresented in video games," and "we partnered with Unreal Engine and Women in Games to change this."
With that, a heavier Cinthia returns to video game action and vanquishes her foe. Then another screen of text appears: "Let's make virtual beauty, real."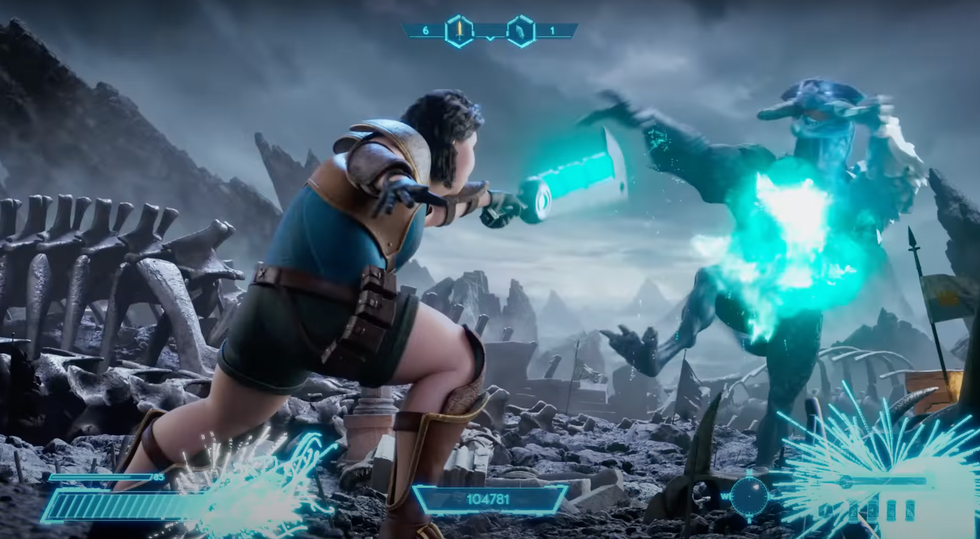 Image source: YouTube screenshot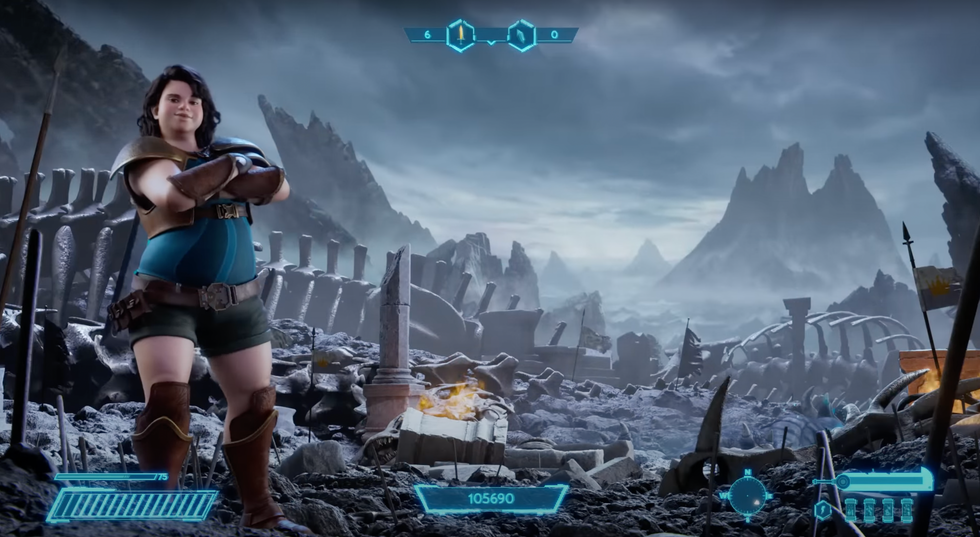 Image source: YouTube screenshot
Here's the ad:
DOVE – RVB CINTHIA'S BATTLEyoutu.be
According to the Box, Leandro Barreto — global vice president at Dove — said the brand "believes that beauty should be a source of confidence, not anxiety, in every aspect of life, both real and virtual. Although the games industry has made significant strides to become more inclusive, progress needs to be accelerated to challenge the narrow definitions of beauty still visible in the virtual world. Together without partners, we hope to make a real impact on the millions of women and girls who spend their free time playing games."
Like Blaze News? Bypass the censors, sign up for our newsletters, and get stories like this direct to your inbox. Sign up here!