Tesla CEO Elon Musk reportedly complained that Twitter is requesting information from individuals who know nothing about the deal to purchase the platform.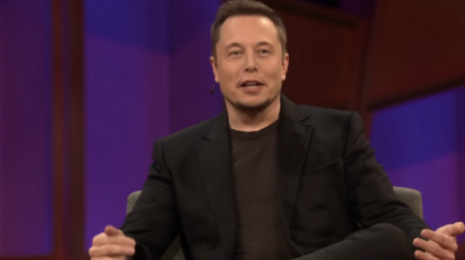 Bloomberg reported that Musk wrote a letter to Judge Kathaleen St. J. McCormick on Wednesday to complain about the company's actions:
"The billionaire on Wednesday complained about it to the judge overseeing their legal dispute. After a fusillade of document demands over the acquisition, which Twitter has sued Musk to complete, Twitter is now going after friends, colleagues and firms far outside the case's scope for information on the deal's financing, his legal team argued.

In a letter to Delaware Chancery Court Judge Kathaleen St. J. McCormick, Musk's attorneys said they had already handed over the names of 'scores of individuals and entities' with 'unique information' about the financing. They said Twitter at this point is pushing for documents from anyone 'who might have had a passing conversation' with Musk about the buyout."
Tensions are rising between the parties as the lawsuit gets closer to the hearing set for October.
NewsBusters reported earlier this week that Judge McCormick ordered Twitter to "collect, review, and produce documents from Kayvon Beykpour."
"The plaintiff is not required to collect, review, or produce documents from any other of the defendants' proposed 22 additional custodians," the judge wrote. "The plaintiff need only collect, review, and produce documents from the 41 custodians to which plaintiff has agreed to date and Mr. Beykpour."
Conservatives are under attack. Contact Twitter at 415-222-9670 and demand that Big Tech be held to account to mirror the First Amendment and provide clarity on "hate speech" and an equal footing for conservatives. If you have been censored, contact us at the Media Research Center contact form, and help us hold Big Tech accountable.